I AM...
A WEB DESIGNER and front-end developer who is inspired by art and technology. with these skills, I create and direct wonderful user experiences on the web.
My design and development philosophy: make it simple, but significant.
STELLA & DOT
WEB DESIGN & DEVELOPMENT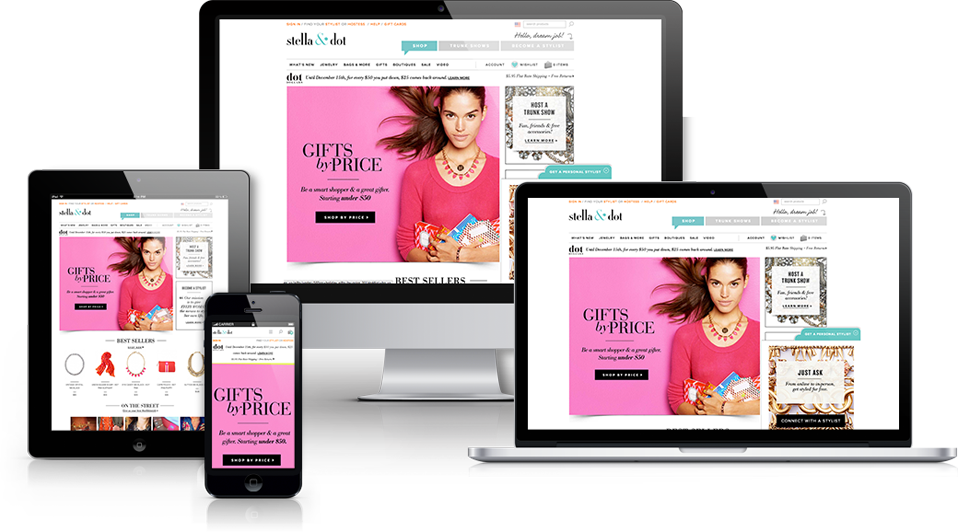 Stella & Dot designs an irresistible line of fashion jewelry and fashion accessories that can be purchased exclusively at home jewelry parties or online.
Front-end web development utilizing HTML5, CSS3 and JavaScript to bring marketing campaigns for the web and email to life. Took Photoshop designs and optimized them for our website, mobile site and marketing email communications. Testing cross browser/device functionality to deliver the best looking campaigns.
Converted the website and marketing emails to use responsive styling to provide the best viewing experience for users on different devices which has increased engagement and conversion.
HOMEGROWN OUTFITTERS
WEB/GRAPHIC DESIGN & DEVELOPMENT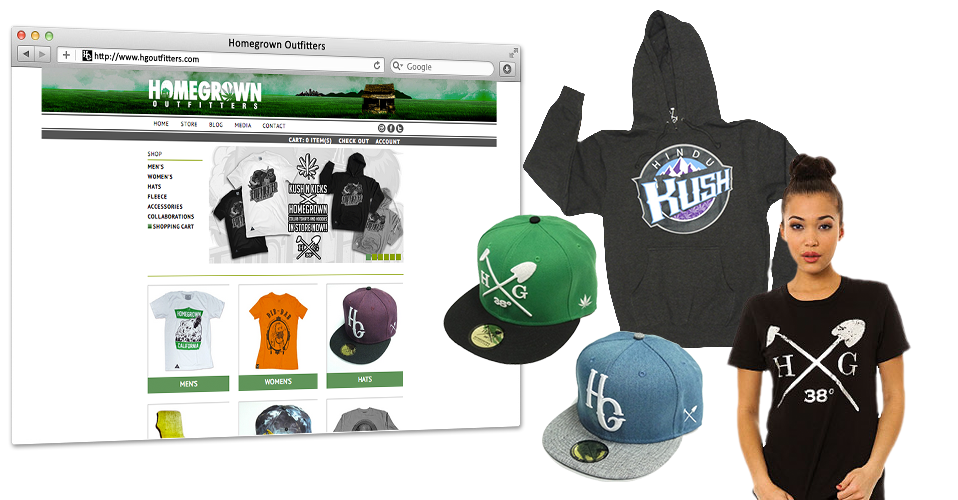 Homegrown Outfitters is a lifestyle clothing brand based around the cannabis culture. Their line of clothing includes marijuana culture related graphics as well as high-end fashion pieces.
Created a web presence that uniquely identified HomeGrown's brand and culture.
Used WordPress and MarketPress for the backend and shopping cart system. Integrated PayPal for processing payments.
Took product photography, edited and optimized images and also designed logos and graphic t-shirts.
UNO & COMPANY
WEB DESIGN & DEVELOPMENT / OWNER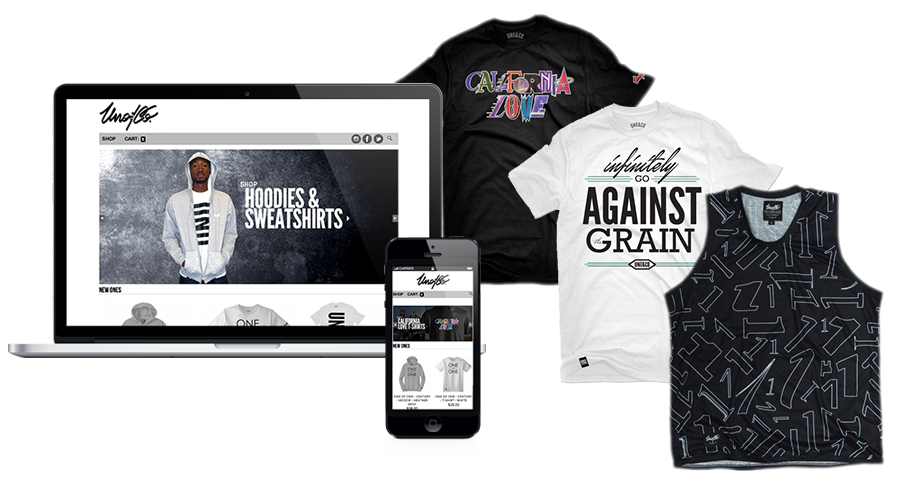 Uno & Company is a clothing brand that specializes in streetwear fashion. Their line includes graphic t-shirts, hats and sweaters.
Created a responsive website that put the images of the clothing into the main focus.
Worked in WordPress and MarketPress for the CMS and shopping cart solution. Made tweaks to CSS, PHP and HTML to output what I visioned for the site. Integrated PayPal for processing payments.
Designed, sourced and manufactured apparel.
MOSTLY BRITISH FILM FESTIVAL
WEB DESIGN & DEVELOPMENT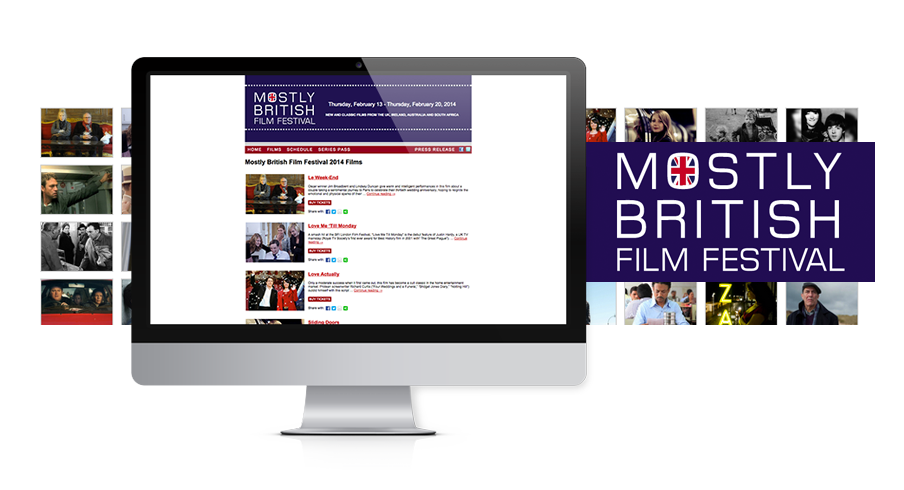 The Mostly British Film Festival is an annual event presented by the San Francisco Neighborhood Theater Foundation and the California Film Institute. The event features new and classic films from the United Kingdom, Ireland, Australia and South Africa.
Created a web presence for the Mostly British Film Festival where viewers can read about the current featured movies and purchase tickets.
Worked with theatres to integrate their external ticketing systems to the website.
STASH MAGAZINE
WEB DESIGN & DEVELOPMENT / PUBLISHER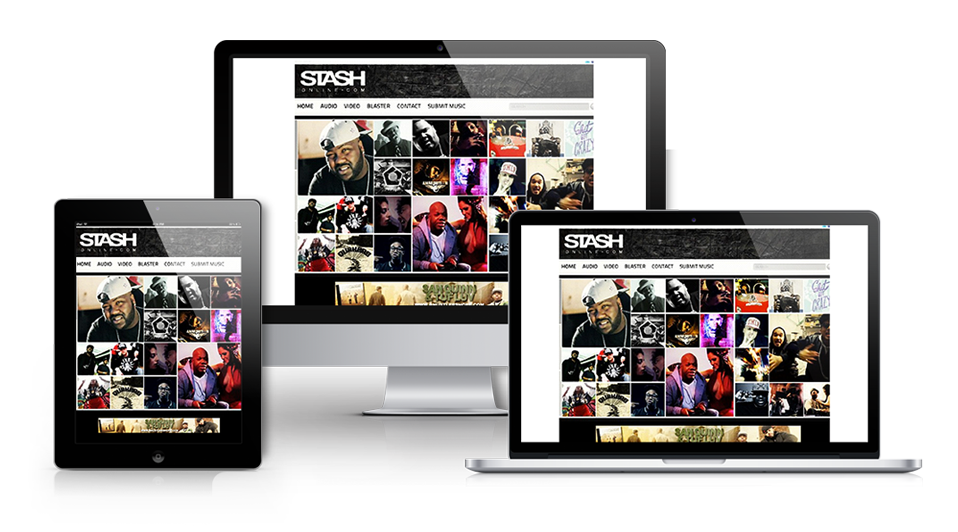 Stash Magazine is an online platform for the Hip-Hop community where they can listen to new music, watch music videos and read up on the latest interviews and articles.
Created the overall theme of the publication and website presence.
Curated music and videos that were featured on the website.
Art directed and designed photoshoots and feature spreads.
ISSO SF
WEB DESIGN & DEVELOPMENT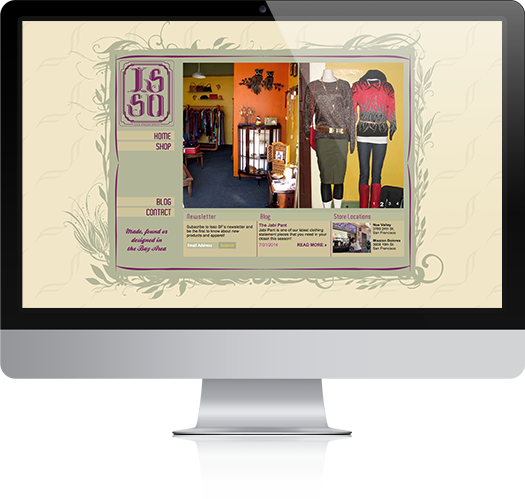 ISSO SF is a women's clothing & accessories boutique offering fun, urban fashions made, found or designed locally in San Francisco.
Designed the ISSO SF website from scratch using inspiration from their store's colors, logo, neighborhood and general color palette that the owners chose.
Used Yahoo! Shopping cart to integrate a live e-commerce storefront and used PayPal Express for their transactions.
Created the website using WordPress as the CMS and blogging system.